GIFT BOXES
Select your favourite Drysdales Gins or Liqueurs to make the perfect gift for someone special.
VISIT THE SHOP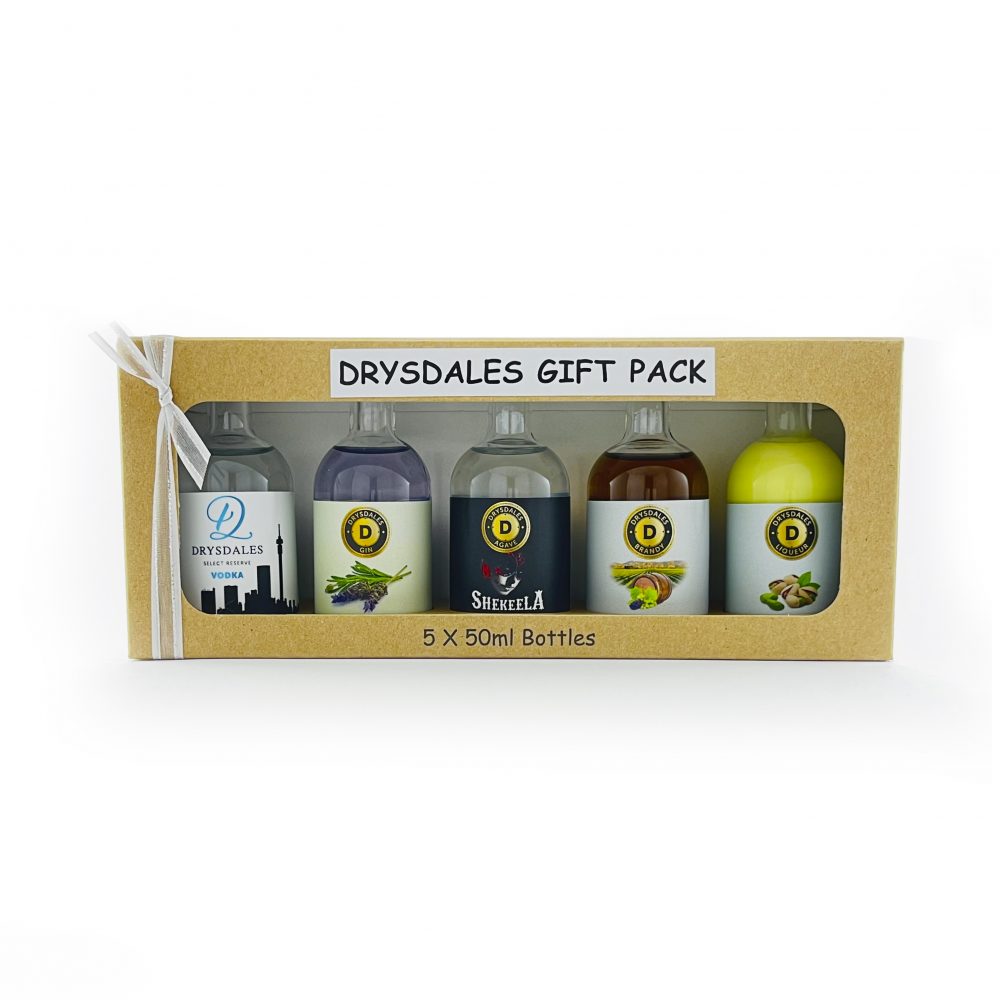 The mixed gift box contains:
Drysdale Vodka
Floral Gin
Shekeela Blanco
Malt Liqueur 
Pistachio Liqueur
The liqueur box contains:
Honey Melon Liqueur
Pistachio Liqueur
Floral Gin
Malt Liqueur
Coffee Liqueur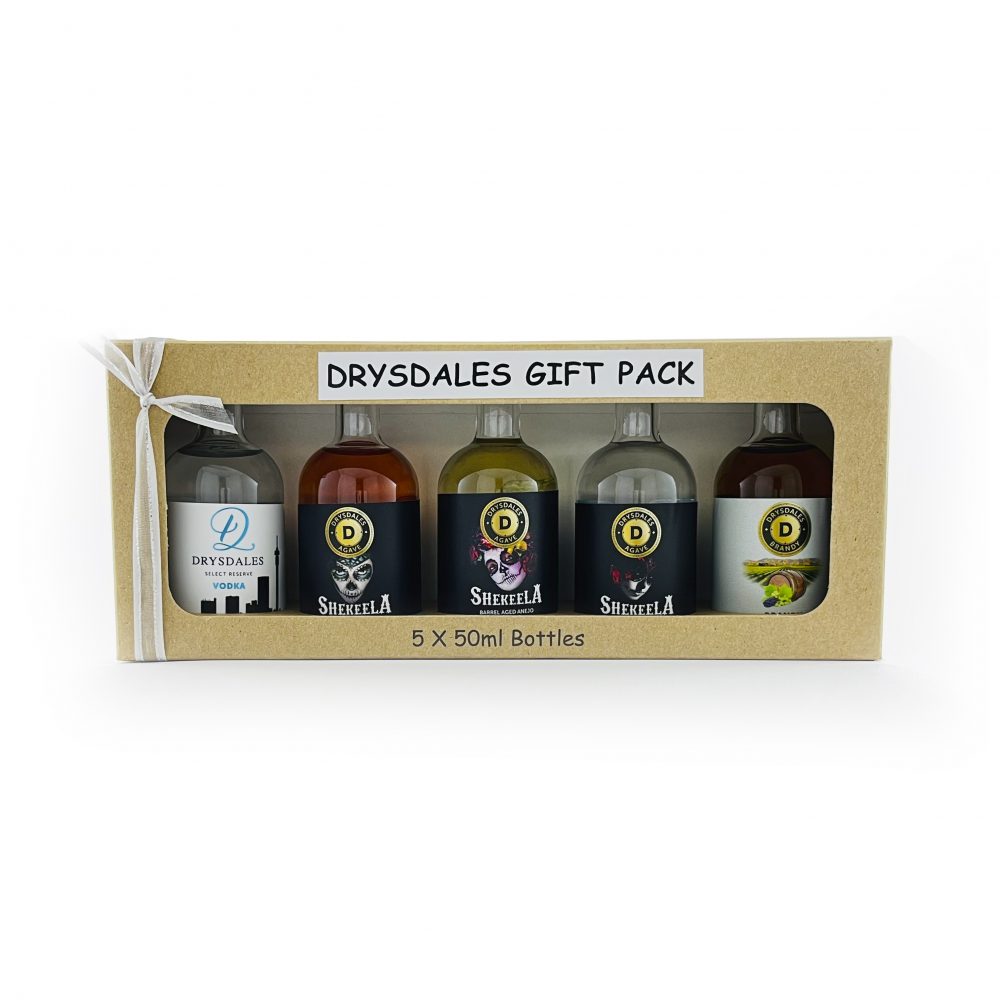 Contains:
Drysdale Vodka
Shekeela Chili Blanco
Shekeela Barrel Aged
Shekeela Blanco
Brandy
Contains all our gins
Citrus
Floral
Jozi Dry
Chilli
Summer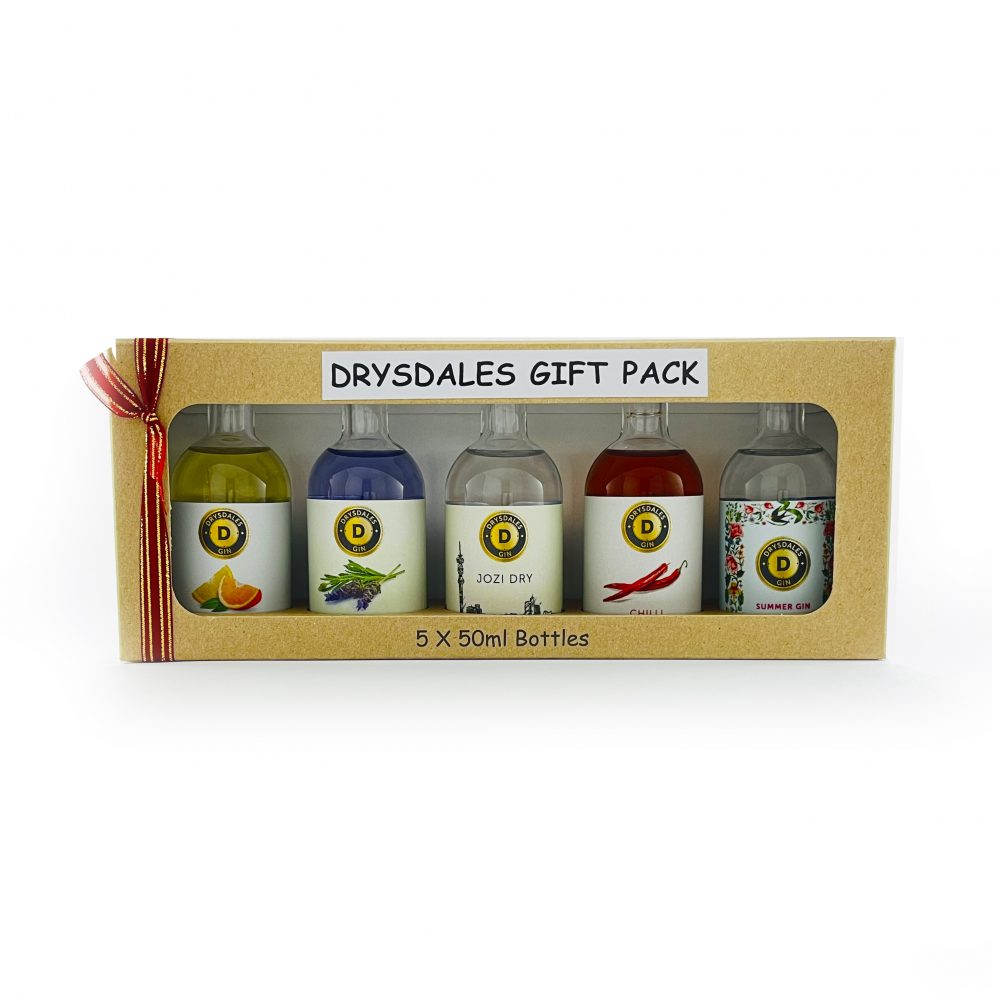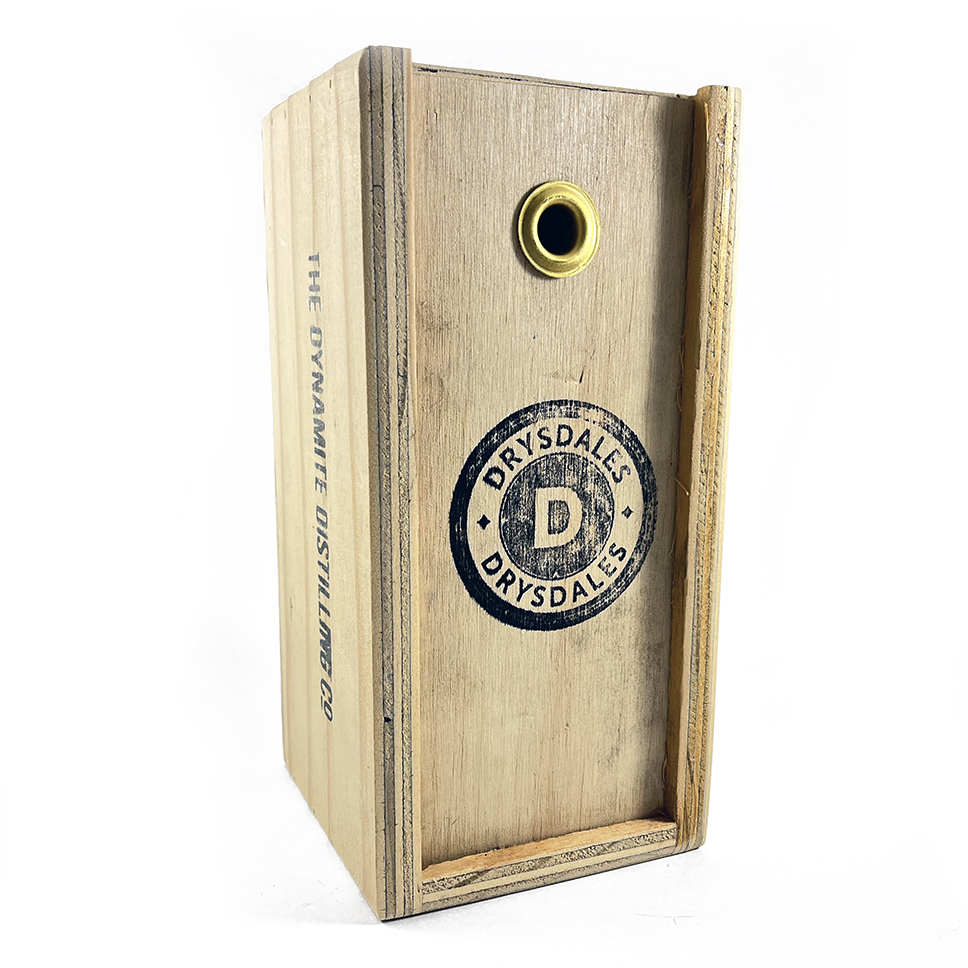 Our Wooden gift box is the perfect addition to any of our bottles of alcohol. They are handcrafted and stamped with our Logo. Our gift boxes range from singular bottles up to sets of 3. They make for a wonderful addition to any collection and have a sliding side to allow for it to become a showcase box of our alcohol.
Want to see more?
Click on a button below.
Drop Us a Line
Don't be shy. Let us know if you have any questions!